TurboStats for Basketball ver 9.0

TEAM FORM (Create an unlimited number of Teams)

Enter Names, addresses, phone numbers, player numbers, positions and notes and more for any of up to 100 players per team. Import player photos in the Player Profile tab. View and analyze statistics and shot charts for any team, game, game type, play, defense or shot type. Track player career stats.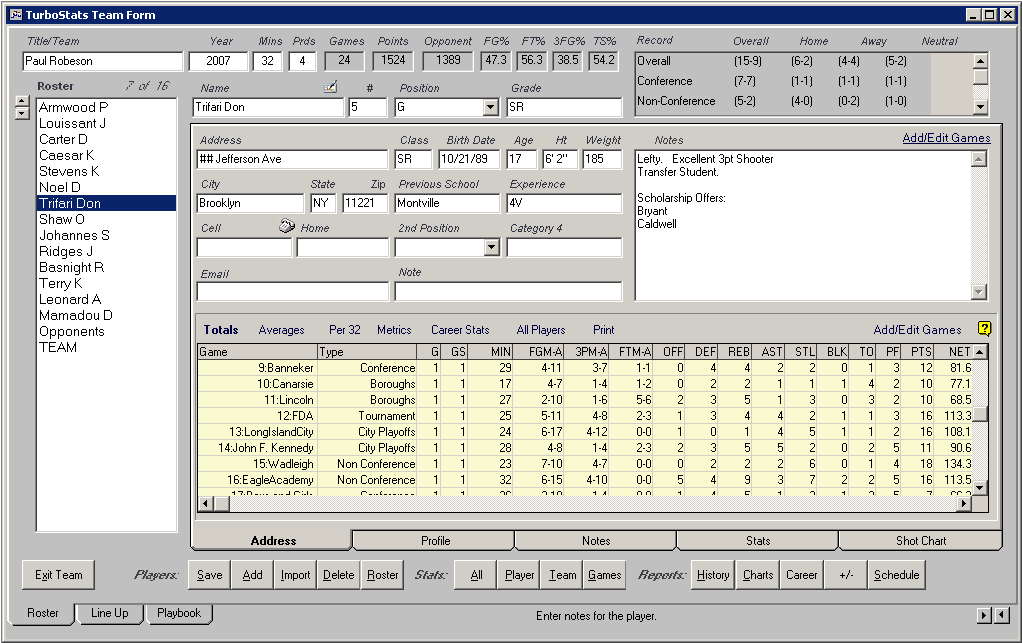 ---
Main Screen Career Stats Animated Playbook Drag & Drop Court Layout Game Form Stat Viewer Stat Filter Electronic Order Form
Copyright 1997-2011 TurboStats Software Company