NEW Game Form

Standard Mode: Enter Stats from your scoresheets or review/edit game stats from Live Scoring

Live Game Mode: Score a live game for both teams with color coded shot charts, 5 player in game combination reports, live stats and Game Factors.

Customize Your Player List

Active Player Display Options
Photos
Actual Rebound Percentage
Rebounds-Opportunities
Fouls Only
Points Given Up Off

Platinum Edition: Set your active defense and track each offensive play and inbound plays, with 4 options per play
Automatically track player combination statistics during a live game. (Live Game Scoring must be ON)
Combination stats are updated during the game and can be edited. Combinations can be imported from ScoreKeeper on the Palm OS.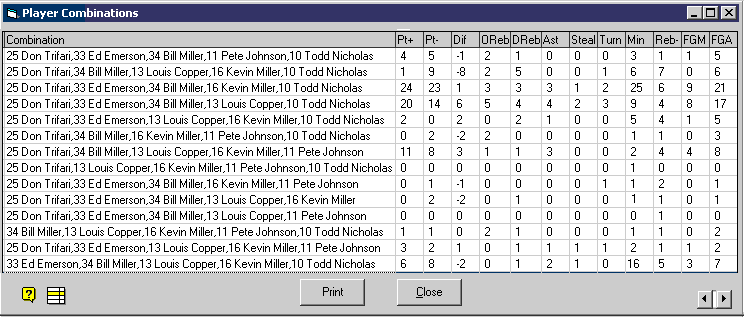 ---
Copyright 1997-2011 TurboStats Software Company