TurboScout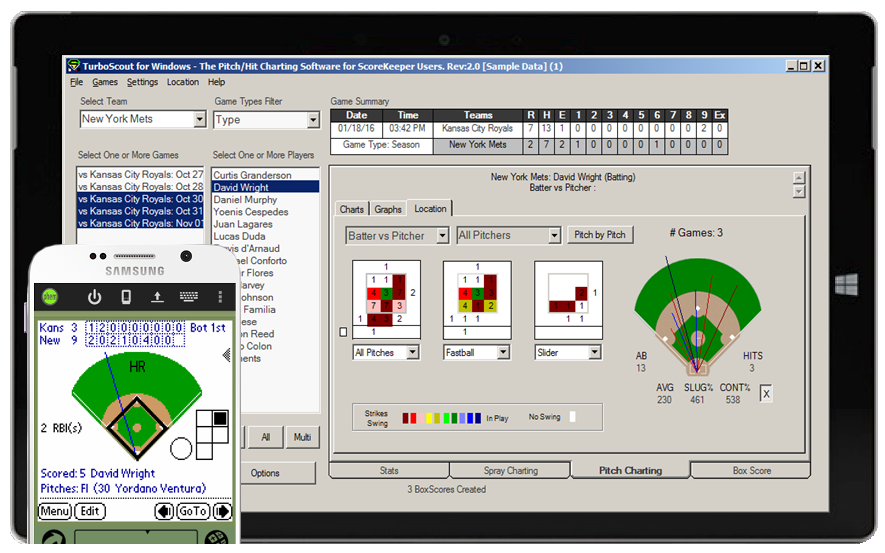 Keep tabs on all the players on your opposing teams with our new TurboScout Scouting software. Designed to work with ScoreKeeper game data directly with no extra work required.
NOW WITH SCOREKEEPER FOR WINDOWS, ANDROID or PALM, YOU CAN HOTSYNC AND UPDATE SCOUTING DATA LIVE.
Score on one device and scout on another or do both on one Windows tablet.
Features:
Uses ScoreKeeper Databases: ScoreKeeper is required
Player vs Player Reports: Create Pitcher vs Batter Reports or Batter vs Pitcher Reports
NCAA Box Scores: Automatically create them for both teams (can be edited) and export them as HTML if desired. Uses TurboDrive to allow FTP transfer of Box Scores to any website.
Detailed Pitching or Hitting Reports:

Pitch Types (fastball, curve, etc) by Count or by Ahead-Behind-Even (A-B-E)
% Pitch Types by Count or A-B-E
Strike-Ball-Foul-In play by Count or A-B-E)
% Strikes by Pitch Type or A-B-E

Automatic Player Faced Data Collection: Select any Player and "vs Player or Team" automatically updates to display all players/teams faced. No time wasted making reports for player matchups that don't exist.
Select between Verse any Player, Team, Right or Lefty Breakdowns: With one menu click
Pitch by Pitch History
Full Graphing Capability: All Reports can be displayed in Pie, Bar, or Line Graphs
Spray Charts for any Single Game or Combination of Games
Works with Existing Data from ScoreKeeper: Use your data from previous seasons if you are currently a ScoreKeeper customer
Preview Games Before Importing Stats into TurboStats
More Views of TurboScout
Pitch Location/Pitch Type for Spray Charts by Zone
(Location View Requires User to Chart Pitches in ScoreKeeper)
This screen can be used to provide spray charts by batter vs pitcher or pitcher vs batter without charting pitches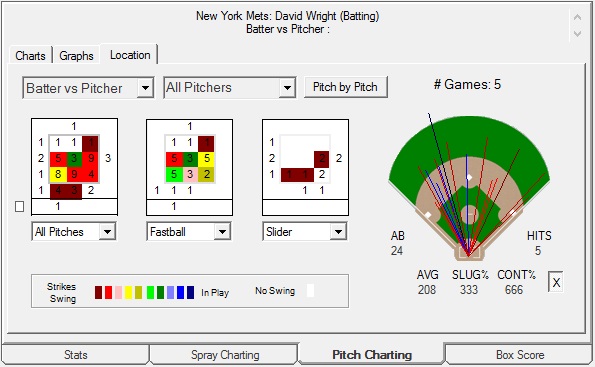 Spray Chart View for Any Player(s), Game(s)
(No Pitch Charting required to produce this report. Works with existing data)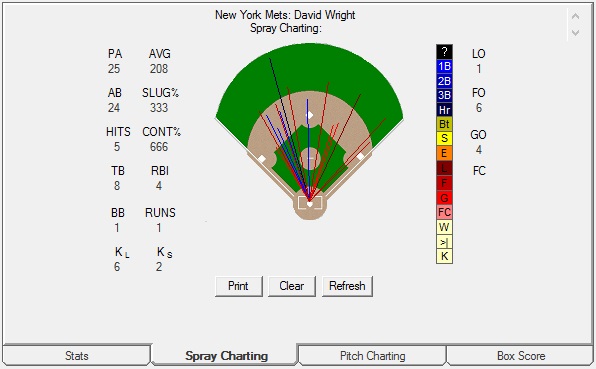 Advanced Pitching Reports by Count
(No Pitch Charting Required for this report. Works with existing data)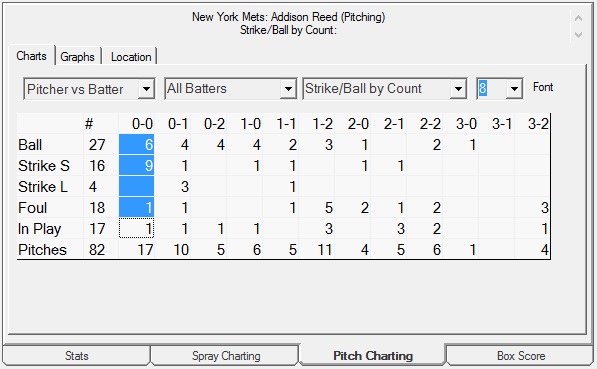 Pitch Types by Count or ABE)
(Requires User to Chart Pitches in ScoreKeeper to produce this report)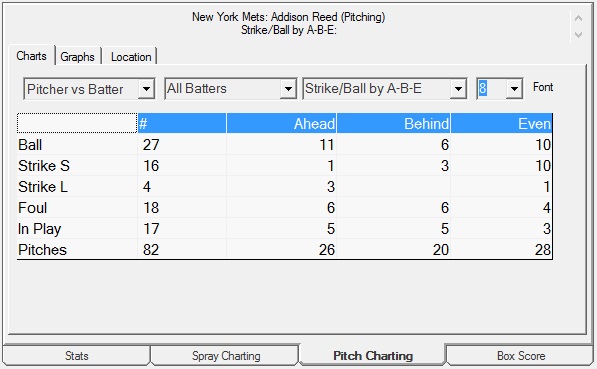 Graph Any Pitching Report (pie, bar or line)
(Pitch Type Graphs requires user to Chart Pitches. Ball-Strike Graphs do not)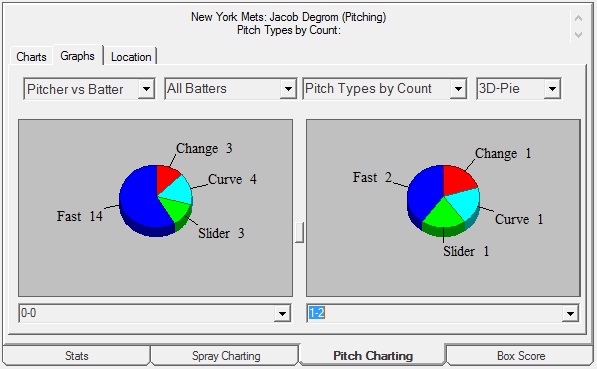 Quick Stat View
(Not intended for Detailed Stats. Detailed Stats are created in TurboStats)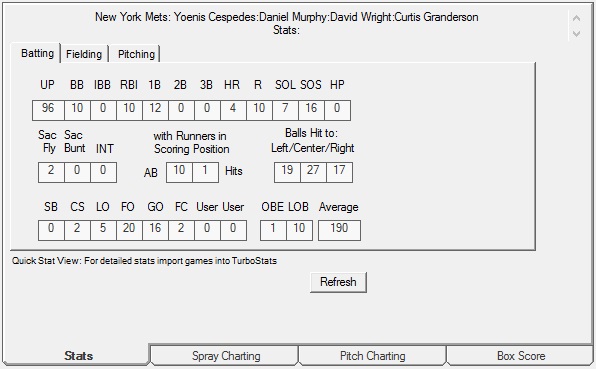 Percent Pitch Types by Count
(Requires User to Chart Pitches in ScoreKeeper. %Ball/Strike reports don't require pitch charting, works with existing data)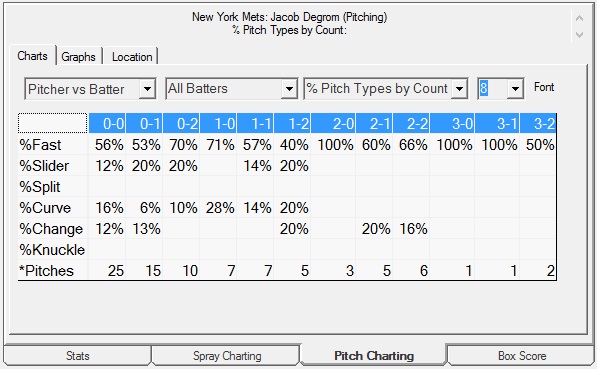 Box Scores with HTML Output