A. Install
Choose [ Download ] to download and install.
When prompted press [ SAVE ]
Choose [ Open Folder ] or [ Show in Folder ]
Select the TurboStats file (winpro) in your downloads
Right click on the download file and choose [ Run as administrator ]
Depending on your security options press [MORE INFO] then [RUN ANYWAY]
Press [ YES ] to approve Windows User Account Control
Press [ SETUP ] when the WinZip Self Extractor screen appears to install
Press [ NEXT ] to install TurboStats for Baseball/Softball on your computer
If you have any problems installing see Step by Step instructions below.
B. Run
Right click (or tap and hold) and choose "Run as Administrator". This only needs to be done the first time you run TurboStats on your computer.
If you are not the administrator of your computer (usually a school computer) follow instructions below:
You will need read/write privileges in the folder c:\WINSTATS (contact your administrator)
C. Register & Unlock Software
You can download this software and use it for your first game for trial purposes on as many computers as you wish. Press the [Register] button after the software is installed on your computer.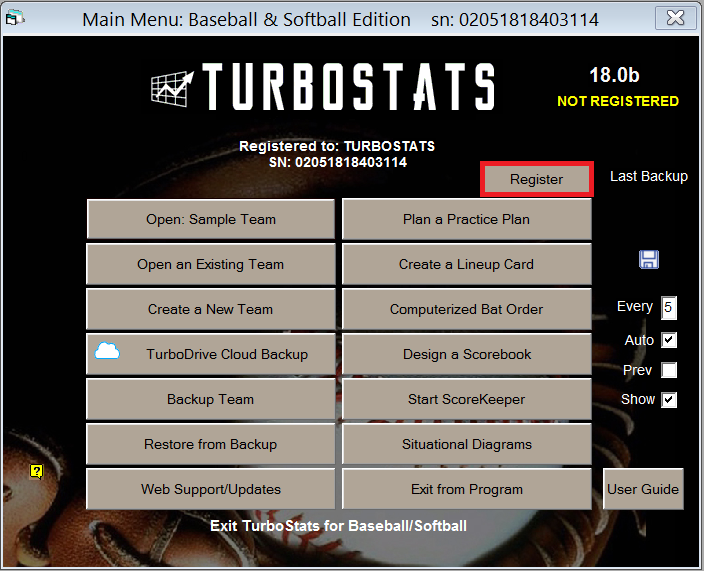 Press [Request Password] to unlock your software.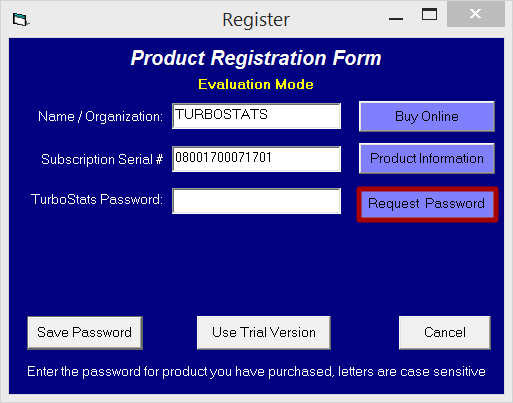 Return Policy: Up to 30 days from date of purchase if password card is unopened or not requested on this order form. We cannot allow returns for any software that is unlocked with a password. If you want to try the software first, do not submit this form, the version that you are downloading will work for up to six games.
Step by step installation guide
Hide



Find the file winpro in your downloads folder and right click on it. Then choose Run as administrator