"TurboStats was a tremendous asset to our Mt. Mansfield Union High School varsity football team.
After each game, we devoted hours transferring the play-by-play data into the HUDL site to match each video clip. Now with TurboStats, I can upload an entire game's series of plays with one click."
- Tom Myers MMU Vermont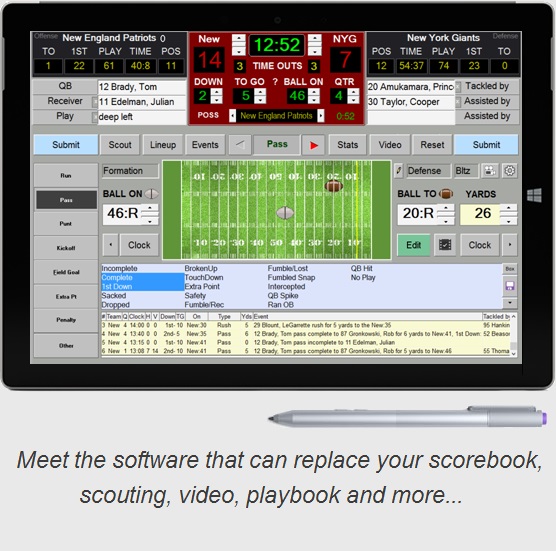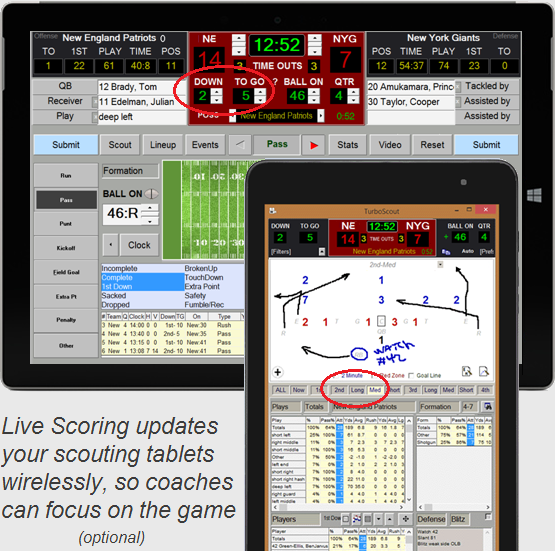 "Just wanted to thank you for creating and marketing such a fine product. I started using TurboStats for Football this season for the first time, and am amazed at how easy it was to catch on to. I tried scoring a game live. Everything went perfectly!
I was actually bored at halftime, waiting for the second half to start. Once again, thanks for a great product."
- Dave Thomas, Hedgesville, WV